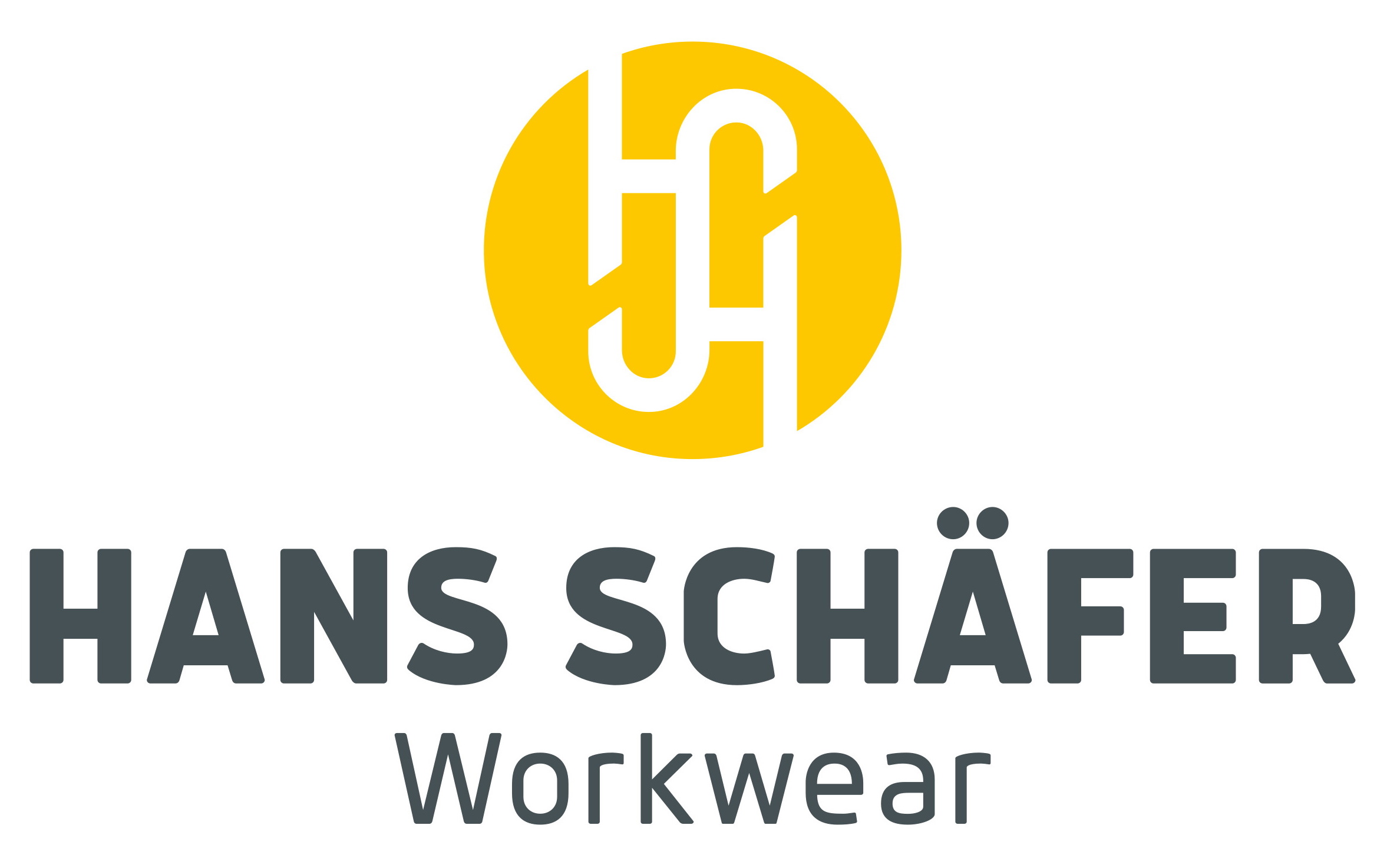 HANS SCHÄFER WORKWEAR, Strullendorf/Bamberg, Germany
Hans Schäfer Workwear is at home where people work. Not with tablet and organizer, but where people really get to work. Where hands have calluses and you can still touch the end product.

That's why Hans Schaefer Workwear has designed a collection that meets the needs of the doers in the mid-market: cost-effective customizability so that every team member is recognizable as part of your team. A wide fit system, because work shapes every body differently. And last but not least, long-lasting quality, because it's best to never part with favorite pieces of clothing.

With more than 100 years of experience in the textile industry, headquarters in the heart of Bavaria and a dedicated team, we offer the service plus.
Time is running out - plan your tour of the trade fair now!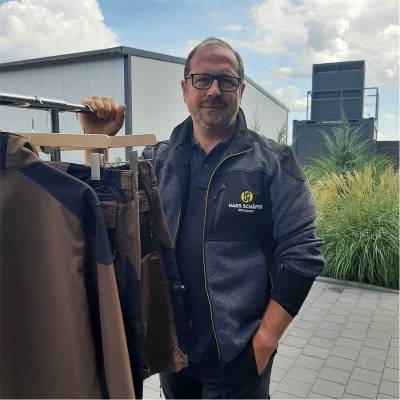 Jörg Hartmann
Key-Account-Manager
01714101599
This email address is being protected from spambots. You need JavaScript enabled to view it.
Deutsch / Englisch